Contributors
---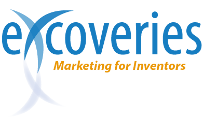 Judith Balian
   Excoveries - Marketing
Judith Balian offers marketing services for small business and classes to help people find their passion including The Artist's Way.
---

    Ben Gage 
    Inventions Into Income
---

Grazyna Krajewska
AmberDot LLC - Web design
founder and owner of AmberDot LLC - a web design and development company, combines her engineering background with artistic touch to create websites that are both appealing and logically organized to attract visitors. All designs are responsive - stretch and compact with the screen size, looking as good on mobile as on desktop. Depending on the goal and needs of your web site it can include Flash, CSS, CMS, PHP, and MySQL.
---
Alejandra Lopez
---

  Adrian Pelkus 
  A2 Technologies, Inc
In Addition to being the President of SDIF, Adrian Pelkus is the owner of A Squared Technologies.
A Squared Technologies is a product development firm that has helped bring a array of devices to market, ranging from a "Baby Think it Over" doll used to teach high school students the responsibilities of having a baby, to a genetic research device that has become standard in many universities. Once we take on a project, we also provide inventors and entrepreneurs with electronic product design and electronic manufacturing services.
---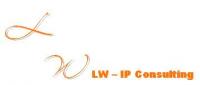 Leslie Wagner
LW IP Consulting
Leslie Wagner is a Consulting professional with extensive experience assisting entrepreneurs, start-ups, SMBs and large-corporations in the management of their intellectual property portfolio including; end-to-end contract management and administration, business strategy development, project management, and product launch activities. With considerable professional and legal training, Leslie has spent more than 15 years applying her knowledge to every facet of business development and IP management. Leslie offers a 360° perspective on managing distribution channels for the final product/service, including licensing opportunities.
---

    Sidney Wildesmith
   CUSTOM CONTENT VIDEOS
Sidney has produced over 300 videos,  from documentaries to product launch. He has been at the forefront of Internet media in radio and Internet TV. He hosted and produced over 250 hour long "Wild Side News" features and is the creator of CleanTekTV which showcases clean technologies through video.
---

   George Levy
   Patents and Ventures
As a patent agent, George Levy performs patent searches, and writes, files and prosecutes patent applications with the USPTO. He assists inventors with technical support, market studies, and management assistance. He also facilitates contacts with venture capital. George is experienced in many aspects of innovation and technology transfer and as an inventor has been awarded eight patents. Before becoming a patent agent he worked on cruise missiles for the defense industry and a wide diversity of commercial technological fields. His education includes B. Engineering, M. Engineering, MBA and US Patent Bar.
---

Trevor Coddington
San Diego IP Law Group LLP
Trevor Coddington, Ph.D., and the San Diego IP Law Group attorneys, are professionals with advanced technical degrees in numerous disciplines, including physics, electrical engineering, computer science, mathematics and chemistry. As like-minded innovators and entrepreneurs, the San Diego IP Law Group team thrives on assisting clients develop and monetize technology. Trevor's mastery of intellectual property law and technical expertise allows the Firm to collaborate with inventors by providing informed, efficient, legal and specialized advice, from patent procurement to start-up business strategy to enforcement, including litigation if needed. Trevor is a former United States patent examiner, and has a B.S. in engineering physics from Ohio State University; M.S. and Ph.D. in physics from Old Dominion University; and J.D. from George Washington University.
---